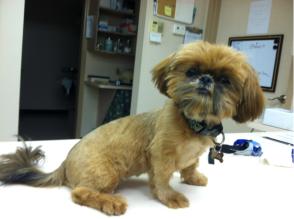 For the animal lover, our hospital provides medical and
surgical care for many pets. We schedule appointments
for dogs, cats, ferrets, rabbits and rodents. Vaccinations
and other preventative medicine procedures are offered
to avoid disease and potential health risks. Diagnostics
include laboratory testing and analysis, radiography,
electrocardiogram and exploratory biopsy and surgery.
we have our own veterinary pharmacy and
chemotherapy is available as part of our medial
treatments. Routine surgery, such as spays or neuters,
are performed as well as other soft tissue and
orthopedic procedures.
During the week, we schedule appointments,
perform surgery and dental procedures. Award
winning smiles are nice, but clean teeth and
gums are more important for overall pet health.
Inflamed and diseased gums can shorten a pet's
life expectancy. All dental and surgical
procedures are performed using the safest
anesthetics available. Your pet will come home
to you healthier and happier and certainly with
fresher breath.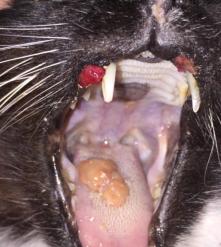 Tumors
(Cancer)



Microchips are a pet's ticket home. We implant subcutaneously
microchips and then register your pet's chip so that should they
become lost or stolen, once found, can be scanned identified and
returned quickly and safely to you. Microchips are required in
most cases for international travel. Dr. Smith is an accredited
veterinarian with A.P.H.I.S. (Animal and Plant Health Inspection
Service of the United States Department of Agriculture) and is
able to provide health certificates for pet sales, interstate and
international travel.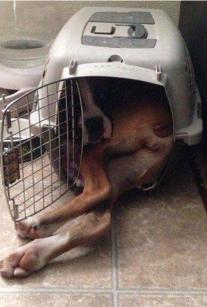 Travel Plans?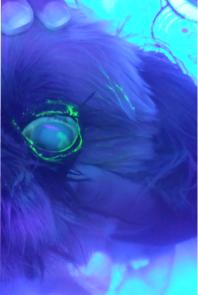 Corneal Ulcer of
the Eye

Special Procedures
are available, such as
fluorescein staining to
check for corneal
damage seen here
under a black light.
People today are more
aware of how important
nutrition is to their health
as well as for their pet.
We carry and dispense
human vitamin and
mineral supplements,
superior in their
application for pets.
These products are used
for conditions such as
arthritis and skin
disorders to improve the
quality of life for these
pets.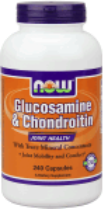 Supplements
Ophthamology
Most people consider their pet to be a family
member. They would like the best care for their
loved one and will seek a doctor whom they can
trust. A veterinarian who will explain problems to
them medically and in common terms so that they
know what options and alternatives are available for
medical care. We feel that an educated client is one
who can make the most responsible decisions for
their pet. Our staff is dedicated to providing loving
treatment to pets in their time of need. Our doctor is
well trained to diagnose and treat conditions in your
pet in addition to helping the client understand what
actions are necessary to prevent and treat medical
problems. Thank you for trusting us to care for your
family member.